Activities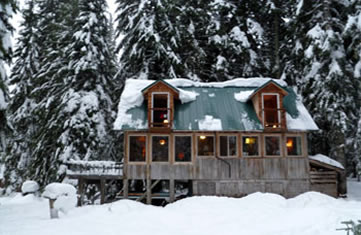 Looking For Something To Do?
Indoor Barlow Cabin Activities
Barlow cabin is stocked with indoor activities geared towards kids and adults alike. After snow play, come inside to warm your toes by the wood stove and enjoy a cozy game of cards or Sorry!


Bring your iPod and connect to the iHome audio player to fill the cabin with your favorite music.


Stream video to your devices with the cabin's wi-fi connection.


Kids will enjoy creating with the cabin's craft supplies. Collect items from the woods and make bark boats, leaf sleds, and many other fun crafty projects. Let your imagination run wild and may the fastest mini snowman win the leaf sled races!


Relax and warm up after snow play while you enjoy movies from the cabin's DVD collection, or bring your favorites from home.